Families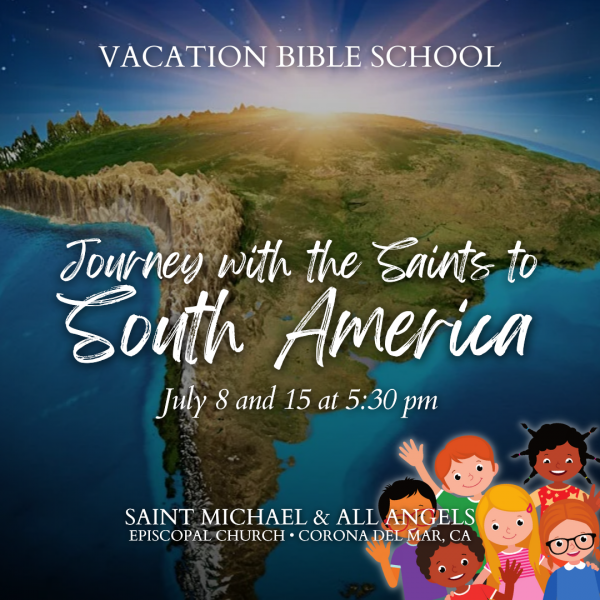 Vacation Bible School - July 8 and 15
St. Mike's Vacation Bible School theme this year is Journey with the Saints to South America . The calendar dates are two Friday nights: July 8 and 15 5:30 pm to 7:45 pm We will be exploring the themes of the Amazon River an...
Read More
---
Godly Play is much more than just Sunday School teaching - it's an experience of worship and of the presence of God. At St. Michael and All Angels Godly Play, we share the riches of the Christian tradition with children ages 4-11.

In our Godly Play classroom you'll find specially created learning materials that help children experience God's presence by hearing Scripture and respo…
Read More »
---
The Youth Group at Saint Michael and All Angels is an active community of young people who like to serve their parish and the community. Each Sunday of the month, the Youth participate in a different theme.
Mission
Fun
Worship
Rest
On the First Sunday of the month, the Youth Group gathers to discuss the many aspects of Mission. Their focus in 2023 is to help the homeless in Orange C…
Read More »
---
A cornerstone of Adult Christian Education at St. Mike's is Sunday Conversations. This is the chance to take a deeper dive into Bible study, church history, religious architecture, or other spiritual discussion as we make our ways through an ever-changing and exciting world.
All are welcome to join us for this and many other opportunities for invigorating conversation!